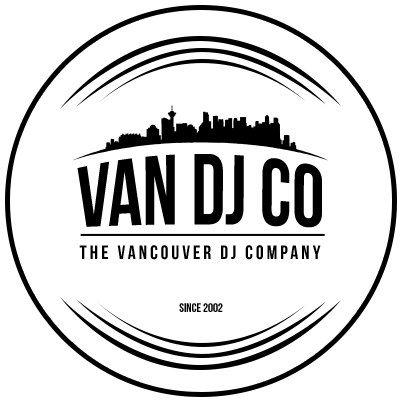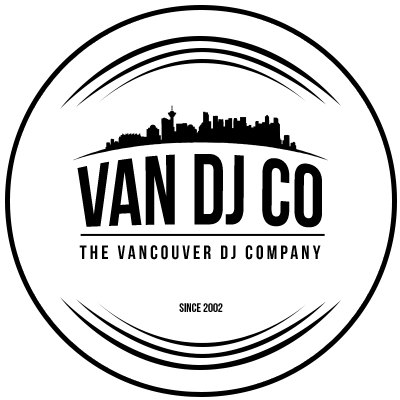 Vancouver DJ Company Services Menu
Vancouver has quickly become one of the world's epicenters for business. Major corporations have planted roots and the city is booming with energy, creativity and success. In today's competitive economy it has become common for big businesses to use entertainment, gatherings and parties as a way to attract new business, retain talent, celebrate success or simply say thank you to the gifted individuals who work hard to help them thrive and that's where we come in.
The Vancouver DJ Company is fully equipped with the talent, experience and technology required to host every level of corporate event from small gatherings to major events. With over 30 years combined experience between 4 DJ's, we have both the contacts and the know how to elevate any event into a memorable experience for you and your guests.
Professional service
Consistent communication
Industry leading equipment technology
HD projector & screen rentals
Over 30 years combined professional experience
No matter the size or demographic of the audience, we take a great amount of pride in our work and never take our services lightly. We're proud professionals and you can take reassurance in knowing that your wedding party size of 50 to 1000 will get just as much love, respect and energy.
We'd be honoured to help your friends, family and loved ones celebrate the most important day of your life and look we forward making your big day a memorable one.
Professional and state of the art sound and DJ equipment
Talented and experienced DJ's
Extensive catalogue of music
Personal consultation
Professional wireless microphones
LED Uplighting
Laser effects
Hazers
Live Portrait Booth @brandonelliotphotography